About us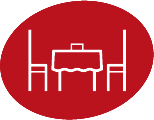 Offer
Due to our amazing selection from different cuisines, professional service and unique location, our restaurant
is the perfect place to organize special events.
We offer:
Breakfasts
for individuals as well as groups, in the form of a Smorgasbord. Our breakfasts combine
quality with good value for money.
The breakfasts are served between 07.00 and 11.00.
Wedding catering
We have a room which can hold up to 80 people and, in the summer, a quiet garden seating 30. We
can prepare an individual offer for you in accordance with your needs and requirements. Contact us
kontakt@harmoniarestauracja.pl or 058 326 06 03
Special events: first communions, anniversaries, company events
We have a room which can hold up to 80 people and, in the summer, a quiet garden seating 30. We
can prepare an individual offer for you in accordance with your needs and requirements. Contact us
kontakt@harmoniarestauracja.pl or 058 326 06 03
Contact
Visit us between 13.00 and 21.00
All content copyright © 2015 | design by Mr. Bloom